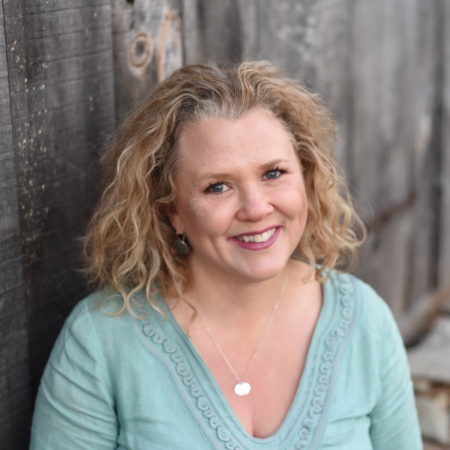 Our Principal
Laura Sauter is the creative force behind agencyBEL. When she founded the boutique agency in 2001, her vision was simple: Deliver the BEL experience—Beauty, Energy, and Love–to a select, but diverse, array of clients. agencyBEL projects can be divided into three categories—Design, Identity, and Space. Within those categories, the projects are as varied as agencyBEL's client roster…but that's just the way Laura likes it.
A true renaissance woman, Laura enjoys bringing her eclectic background and experiences to her work. 

 

In addition to designing compelling print and digital campaigns, developing spot-on brand identities, and creating beautiful and functional spaces for her clients, Laura is a lifelong yoga, meditation, and massage enthusiast (and now a practitioner, too); a part time professor of design; a photographer; a gardener; a fluent French speaker; a traveler; a mother; a solar and environmental activist; and the owner of a Poodle named Zizu. What the heck does any of this have to do with agencyBEL? 
Do you have an elevator pitch for the variety of work you do at agencyBEL?
LS:  I guide my students to develop their elevator pitches, but personally, I've always found it difficult to fit all that I do into a simple box. I have traditionally said that I'm a brand designer but I don't think that says it all. I partner with my clients to develop concepts and then create a look and feel for their company in print, on the web. But I also love to do the upfront strategy, and naming and even down to elements within their physical space.
So, agencyBEL isn't just a graphic design firm?
LS:  No! I love graphic design but it's not about creating a single logo anymore…unless that logo is part of a much larger system. It's about creating strategic design, identity, as well as environmental graphic design with in their space.
What kinds of projects do you like the best?
LS: agencyBEL is a full-service, boutique agency. I like to be involved in the entire artistic design direction—packaging, signage, wall graphics…ephemera like cards on a pillow in a hotel suite; the design and paper stock for a restaurant menu; or the vases that hold flowers in a spa reception area. I enjoy helping my clients develop their entire image—from soup to nuts—in order to entirely BRAND their businesses.
Who are the perfect agencyBEL clients?
LS: My favorite clients have truly run the gambit from a small café to a large corporate marketing department to a retail chain to a municipal music and arts center. It's more about the relationship and the scope of the project than the industry or the size of the business. I want to develop a partnership and create great work together over time.
Are there any clients you don't like?
LS: I would never say I dislike them, but certainly some customers just aren't a good fit for agencyBEL. These projects take time, both on my side, but also on the client side. My most successful clients take that process seriously, and allocate the time and internal resources to manage our project on their side. In other words, if you are back burnering your own project, or only have a one-off brochure project, I'd be happy to recommend one of my talented students. If you just want a new business card, try moo.com. They are awesome for that kind of project. If, on the other hand, you want an professional agency to conceptualize and develop a brand strategy and then create a look and feel that supports that identity for your print and web materials and possibly your space, we should talk. 
Laura is an amazingly talented woman who helped me transform a raw idea into a complete branding concept. Laura's creativity, out-of-the-box thinking and strategic guidance has led to me launching the entrepreneurial venture of
a lifetime!
I first met Laura ten years ago, and was immediately impressed with her creative ideas and business savvy. Fortunately, I had the opportunity to engage her agency when launched Juti, our brand of healthy energy bars! Laura was instrumental in the naming, and she created a superior brand strategy that we will use as the foundation for many years of future growth. As usual, the results that Laura provided were beyond my expectations. We love our identity, and impressive food photography we use on our website and in our marketing. Once we hit the packaging phase, Laura continued to over-deliver. She has a high sense of personal initiative, is very intelligent, and loves to use her creative genius to solve business branding/marketing challenges. Now we are in WHOLE FOODS!
Laura and Agency Bel have been a tremendous resource for our upstart business. They helped us with multiple aspects: from designing our identity to crafting  radio spots. Laura's energy and enthusiasm was always apparent and her knowledge of branding helped us keep our product hip and relevant. Without Laura, I am confident we would not have the understanding needed to produce a successful product that relates to people in today's market!
Laura is an incredibly talented and creative branding professional who applies strategy, intelligence and depth to all of her designs. She has been my go to for almost a decade!
AgencyBEL's work is beyond fabulous. They managed to perfectly capture the essence of our project — creating a playful, fun, and professional brand. The work is strong and exciting graphically. They were effective working with a large unwieldy group, with lots of diverse opinions. Over time. they have adapted the original work to several different formats and purposes. Generally, all our interactions with the agency have been delightful and professional. I strongly recommend agencyBEL for your branding and graphic design projects.
Laura offers great knowledge, sophistication and experience in her field. She is an excellent communicator and intuitive to a client's needs. Laura maintains excellent focus that has helped us edit our choices and add value to our brand. Working with her on both our graphic design and branding has been both highly productive and enjoyable.
As a fellow board member (AIGA, Boston), I observed "Laura the catalyst" in action. She is very skilled at building unique and relevant chapter relationships with unexpected partners.
As a member of her Professional Development Committee, I benefited from "Laura the facilitator". She provided an environment that allowed her small team of volunteers to enhance, and or develop, business/design skills.
Working with Laura was amazing! She is attentive, creative, professional & fast.
We are launching a new fitness & wellness company and needed more than just a logo—We needed a brand and image. So after researching and interviewing other designers, I decided to work with Agency Bel honestly because she asked the right questions.
Laura was proactive and I could tell right away that she could relate to my vision and understand what I was saying. Best part? She hit the nail on the head! I absolutely LOVE my logo and the entire process was enjoyable and quick.
On top of that, Agency Bel did other design work for me quickly and efficiently and helped me out of a bind. Laura is a great designer, and what makes her different from others is her mindset and personality – she is truly talented and a great person to work with. Highly recommend Agency Bel and their services!!
Laura is a brand professional and is an expert at what she does. She is thoughtful and professional. She offers the perfect alternative to large agency services providing a source for affordable, personalized and efficient brand marketing that helps augment marketing initiatives.
It is rare to find a designer that can speak a client's language. Working with Laura was a true pleasure. Her skill set is rare and unique: one-third designer, one-third project manager, and one-third interpreter. She is a fabulous listener and communicator. She takes vague and contradicting concepts and returns them as cohesive, successful design solutions. If your project is time sensitive, use Laura! She has amazing integrity, as well as design expertise.  I will be referring people!
As our Creative Director, she has worked well with multiple teams simultaneously regardless of being 2 time zones away.  Laura has a keen eye for detail. Communication with her is consistant and easily understood. Taste, style, professonalism, she's got it all!
Laura has been a great addition to our team. Her skilled graphic design work and quick turn around time have been a great asset to us. She has given our business a competitive edge though her creativity and ingenuity. I would recommend her to anyone seeking improvements to their branding and advertising campaigns.
I worked with Laura on re-branding my business with a new name, logo and business  cards. The whole
process was clear and easy. Laura was prompt with all of her responses, flexible, professional, and most
importantly; I LOVE my new look! I will definitely reach out to agencyBEL again for my future design needs!