WE ARE A BRAND STRATEGY DESIGN CONSULTANCY
We help businesses grow, launch products, and build enduring relationships with their most valuable customers
We worked with AgencyBel to help us create and launch our new branding. The process was smooth, ordered and organized. And very creative! Laura helped us dig deeply into our history, our purpose and our successes to determine the message that would drive our new branding. The process was professional and thoughtful.
Laura has been a great addition to our team. Her skilled design work and quick turn around time have been a great asset to us. She has given our business a competitive edge though her creativity and ingenuity. I would recommend her to anyone seeking improvements to their branding and advertising campaigns.
As an architectural designer I was looking for a marketing agency to collaborate with, who understands my industry and shares my aesthetic values. Laura has been a joy to co-create with! She has wonderful ideas that resonate because she's an adept listener and worked with my sensibilities. I highly recommend Agency Bel if you are looking for a fun, professional and timely marketing/ branding firm.
As our off site Creative Director, she has worked well with multiple teams simultaneously from afar. Laura has a keen eye for detail. Communication with her is consistent and easily understood. Taste, style, professionalism, she's got it all!
Laura offers great knowledge, sophistication and experience in her field. She is an excellent communicator and intuitive to a client's needs. Laura maintains excellent focus that has helped add value to our brand. Working with her on both our graphic design and branding has been highly productive and enjoyable.
The most unbelievable attention to detail, and amazing designs!
If you are looking for a go getter with a very creative mind and a friendly demeanor, give Laura a call!
Laura's professionalism is only exceeded by her creativity and her sensitivity to the needs of her clients.
Laura is an amazingly talented woman who helped me transform a raw idea into a complete branding concept. Laura's creativity, out-of-the-box thinking and strategic guidance has led to me launching the entrepreneurial venture of a lifetime!
Laura is a genius when it comes to getting to the core of the story and image a business is looking to tell and project. She can easily pivot as the creative process develops. I highly recommend Laura if you are looking to develop a new brand or re-brand an existing product or company.
Laura is one of the most savvy and creative design professionals in the industry today. In our first working session, she gave me a suggestion that now frees up 4-5 hours of my time every week. I highly recommend Laura for any creative marketing or design work that you or your company needs.
Laura was able to translate the numerous different services and ideas of our company into a well-conceived logo and brochure design. She quickly understood the message that we required to send and was tireless in creating a solution that met that need in a timely fashion. We are confident that our marketing materials resonate well with our diverse audience and business partners.
We wanted to greet the marketplace with a bang — Agency Bel's corporate identity solution gave us just that professional edge we needed to compete with products such as PriceWaterhouseCooper's money tree.
Laura was able to take a few hints of who I was from by looking at my photography, talking to me, and seeing things in the world that I liked and created an amazing business logo. Talking with her is always easy and straight. I'm hiring her for all of my design needs.
Laura's work is original, creative, and inspiring. She helped us to discern our brand and visualize it in ways that we hadn't considered. Communicating with Laura has been very easy and her flexibility and willingness to adapt have made working with her a pleasure.
Laura's skill set is rare and unique: one-third project manager, one-third designer and one-third interpreter. She is a fabulous listener; communicator. It is rare to find a designer that can speak our language and our customers language all in one design.
Laura is the bomb !! She has tremendous energy, intelligence, and creativity. If you are looking for a designer with effective project management skills, you won't go wrong with Laura.
Laura's commitment to finding exactly what motivates a client, and what their end desired result is, is unmatched. I am thrilled with the logo and related branding package she created. She is both patient and collaborative with her clients which is a huge benefit when starting a new company or looking to re-brand.
Laura was instrumental in helping me think about my brand and my company as a first time entrepreneur. From the thought provoking questions to the feedback from friends and colleagues, she helped create a vision for what could be possible for my future. The branding workshop was amazing and an experience I continue to reflect and draw on!
I loved working with Laura. She's thoughtful and innovative and she exceeded my expectations. She asked me challenging questions that got to the heart of all I was looking to accomplish. She's a fantastic listener and was able to transform an idea into a viable and creative design. I highly recommend her as I'm certain you will be thrilled with her work but more so with the relationship of working with her.
Laura has an extraordinarily creative mind and the empathy to connect with the pain points and aspirations of both her clients and their clients. I default to the Tetris method of solving problems--everything is tumbling down so just fit all the pieces into the space available! Laura's passion and talent interrupt and redirect that thinking at every turn.
Laura helped me design a custom logo for my company, and worked with me on branding from soup to nuts. Her process was thorough and supportive and I felt like she really understood my company and my goals. I'd highly recommend her for logo and branding projects.
Laura is a great brand strategist who executes really thoughtful and creative marketing campaigns for her clients. Smart, nimble and responsive, Laura is a terrific marketing partner.
If you are looking for a go getter with a very creative mind and a friendly demeanor, give Laura a call!
Working with Laura was amazing - she was attentive, creative, professional and fast. I just started a new fitness and wellness company and needed to figure out my brand and image. I decided to work with Laura honestly because she asked the right questions. She was proactive and I could tell right away that she could see my vision and understand what I was saying. Best part - she hit the nail on the head! I absolutely LOVE my logo and the entire process was enjoyable and quick.
In addition to my brand strategy and identity, Laura did other design work for me quickly and efficiently and helped me out of a bind. She is a great designer, and what makes her different from others is her mindset and personality - she is truly talented and a great person to work with. Highly recommend her and her services.
Laura supported my business strategy. Now she is helping me to expand my product line. She has a very creative mind, is very friendly, personable, relatable and a great listener. She is a true professional. It was such a pleasure doing business with her!
As Secretary of the Association of PAs in Psychiatry, I sought board approval to re-invigorate our brand via a redesign of our logo, originally designed in 1998. I recruited Agency Bel to evaluate our existing design and bring it a modernized appearance still utilizing the spirit of the original design. We were thrilled with the options provided and quickly moved forward with one we chose unanimously — not always an easy feat to accomplish among a board of directors! Agency Bel was a wonderful collaborator throughout this process and I would certainly return for further branding strategy.
Laura stuns me with her designs. I love working with her! She is professional and very knowledgeable about brand creation and differentiation. I highly recommend her to anyone looking for a new brand, refresh or design work. It's truly a pleasure and the result will be delightful!
From the moment I met Laura at Agency Bel, I knew she was the branding expert I needed. Nearly two years later, I spend almost as much time answering the question "Who did your marketing?" as I do fielding questions about podiatry! Laura helped me strategize and brand myself in a way that is true to who I am and shows my passion for holistic foot care.
Agency Bel has been a tremendous resource for our upstart business. Laura helped us with multiple aspects from designing our logo to helping with radio spots. Her energy and enthusiasm was always apparent and her knowledge of branding helped us keep our product hip and relevant. Without Laura I am confident we would not have the understanding needed to produce a successful product that relates to people in todays market!
Highly recommend Laura and her team! Implementing Laura's guidance to our overall brand theme has made building our website, posting on social media and selling product a whole lot easier! Their streamlined process was deliberate, speedy, professional and we are absolutely in love with our new brand!
Since launching the Nyota brand last year with Laura Sauter of Agency Bel, my mobile foot care clinic's referrals have shot through the roof! I have at least three to four referrals from primary care doctors each week, translating to 50 to 70% growth. All because of the marketing materials Laura designed! When patients see my business cards, brochures, trade show graphics or see my branded car zoom by, they know Nyota is a legit clinic. The Nyota brand is on par with iconic brands like Coca-Cola and Nike. People know Nyota when they see it. If that isn't great branding, what is?
Laura does a great job of going beyond what you sell and learns why a customer might buy your product. She wants to tell a story about your product looking at every detail of color, font, images, etc.. When working on the brand she goes through many iterations until the final product portrays the brand and not just a particular product you sell
Three years after our business launched, we still didn't have a logo that we loved, much less an entire brand theme. Agency Bel helped us get clear on who we wanted to be as a brand, and guided us to help make it happen! Laura not only designed a fantastic logo, but also designed a professional packaging system for our new bath salt product that we absolutely LOVE!
Laura really helped us to create a unique and compelling identity. Our client could not have been happier with the result.
Laura is an incredibly talented and creative branding professional who applies strategy, intelligence and depth to all of her designs.
Laura Sauter is by far, the best designer I've ever worked with.
Laura is an extremely talented designer and brand strategist. Her work is innovative, thoughtful and always beautiful. Her process is thorough, she really takes the time to understand her clients and what they are looking to accomplish. She has over 20 years experience and has helped a wide variety of industries.
Laura provided strategic art direction for the multi-million dollar implementation of our new brand including comprehensive visual guidelines across multiple media. The result was a powerful and inspiring image of our company. A pleasure to work with, Laura continually delivered exceptional design with depth and intelligence.
Laura faced a real challenge developing the identity for our product, which is focused on chemistry and engineering. Laura developed a mark that instantly expressed the benefits and the "magic" of the product in a way that was true to the innovation, yet was still appropriate to our business to business channel. She truly "got it".
Thank you for everything you taught me a long the way, on a site which was difficult for everyone to get off the ground in a culture which is some times resistant to change. We appreciate your patience, the passion and optimism you brought to the project.
Laura is a brand professional and is an expert at what she does. She is thoughtful and professional. She offers the perfect alternative to large agency services providing a source for affordable, personalized and efficient brand marketing that helps augment Marketing initiatives.
With Agency Bel, you don't just get talent and creative, you get a partner who will understand your business and not be shy about making key strategic suggestions for how to transform your message into high impact marketing pieces

Whether a company is new to market or evolving, I work with businesses and organizations of all sizes to clarify their purpose, find their voice, understand their customers and define their goals.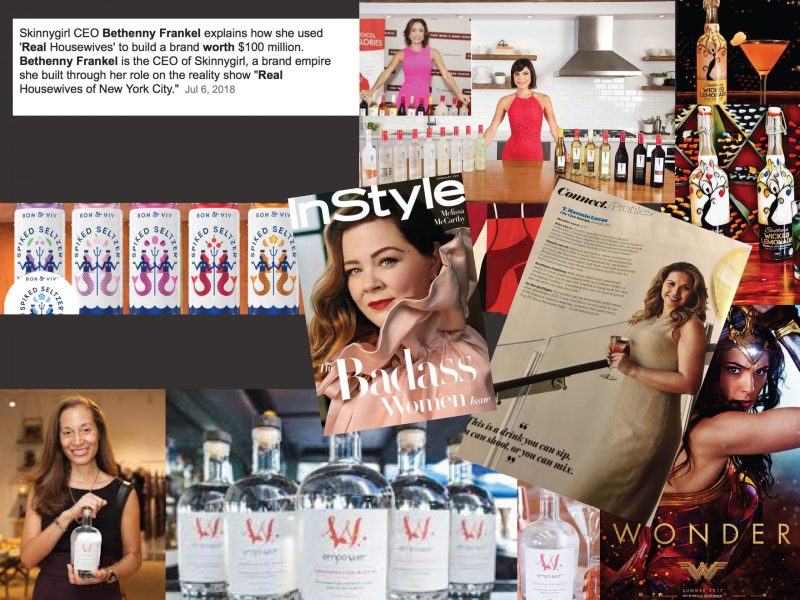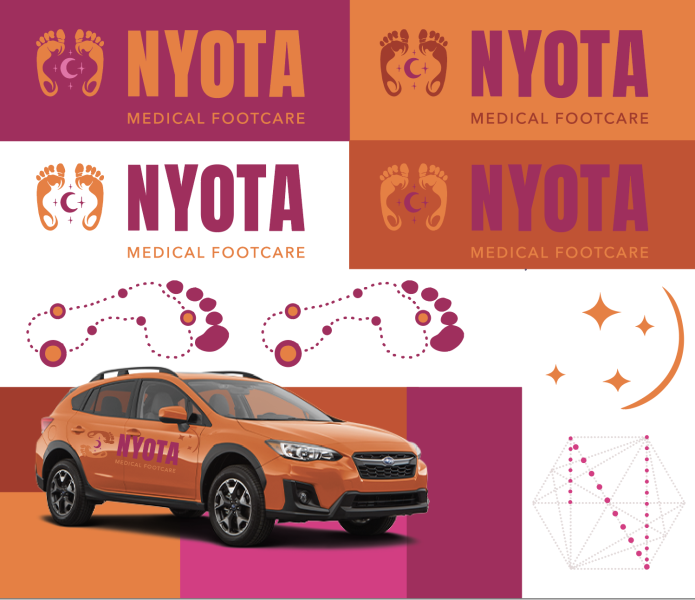 I build purposeful brands that inspire. Branding is about expressing a company's personality and values, building a comprehensive and consistient experience that resonates with customers and nurtures lasting relationships.
From the moment you engage AgencyBel to final name selection our team is focused on guiding you toward creative solutions that surprise and excite you and that are ownable and protectable as trademarks.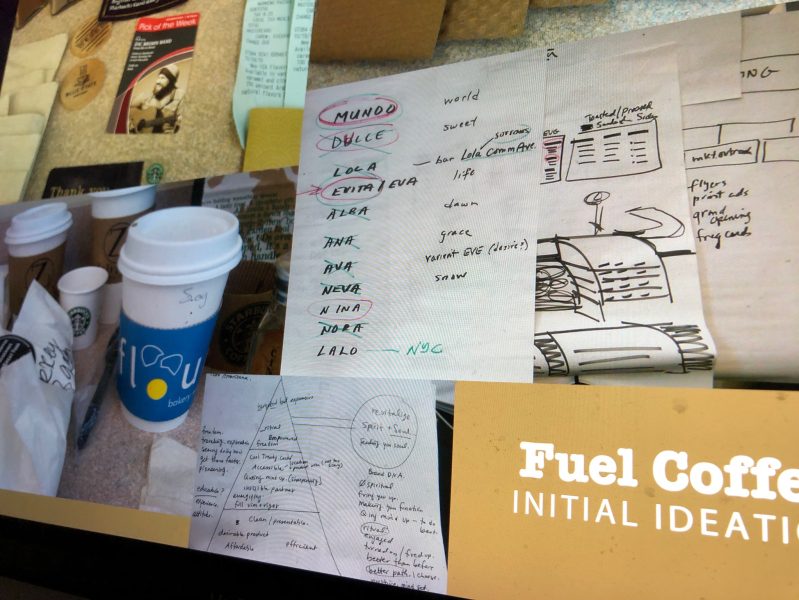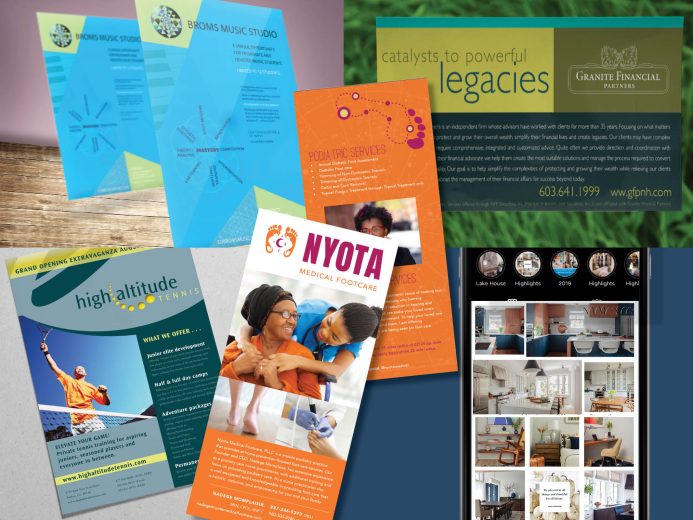 I build brands that inspire. Branding is about expressing a company's personality and values, building a comprehensive and consistient experience that resonates with customers and nurtures lasting relationships.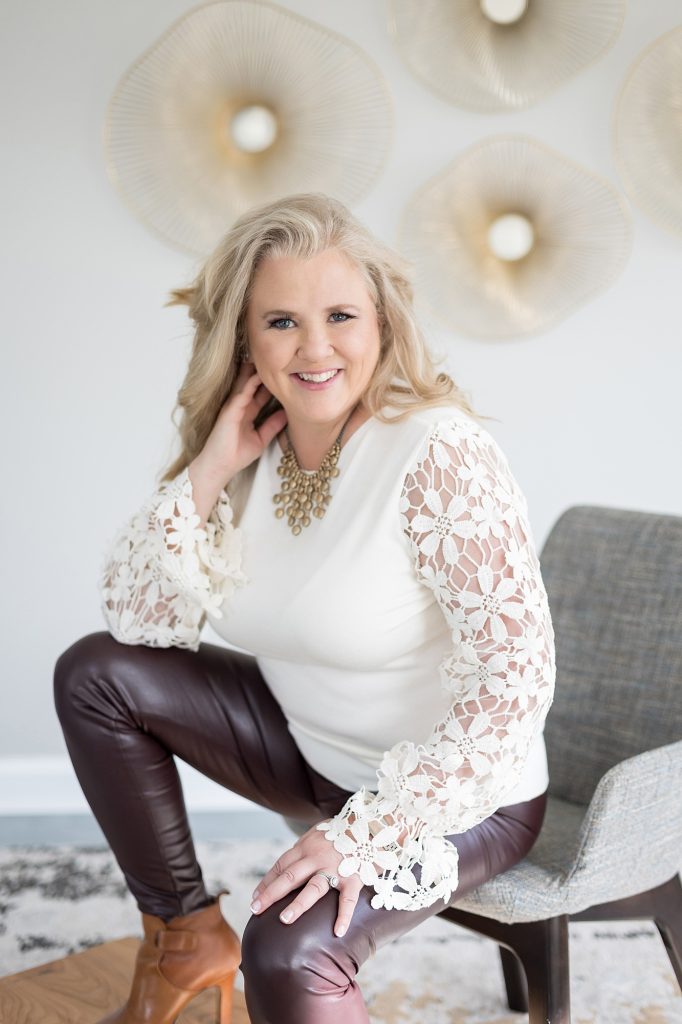 Laura Sauter is Agency BEL
I create effective strategies, powerful identities, and memorable marketing to connect people to brands, businesses and organizations.
I'm Laura, a strategic brand consultant with a background as a New York City agency creative, and a midwest retail creative director, and over two decades leading my own boutique agency. Although initially reluctant to embrace entrepreneurship, the passion stuck and Agency Bel has been helping fearless dreamers and leaders in various industries to create and promote their brand through a personalized and strategic approach.
As a brand consultant, each project is unique and requires a tailored solution that takes into account the business problem and context. Agency Bel connects with clients on a personal level, understanding that they are not only business leaders, but also parents, community leaders, yogis, and more. Through this connection, clients become lifelong friends.
Let's team up to create and promote your brand grounded in strategy but also creating that connection that generates lasting relationships with YOUR clients. I can't wait to see what we create, together.
Don't take my word for it. Let my clients share their experiences.
I work with companies of all types and sizes.
Marketing and branding needs are as unique as your business
Your business comes down to your brand. It's how you stand out from competitors, reach customers and the media, increase sales, and boost revenue. So if you haven't defined your brand, the world won't see how great you are or all the value you can bring.
Agency Bel has the clear vision and deep marketing expertise to deliver brand strategy and development that can't be surpassed.
We'll help you achieve your business goals by building a rock solid brand — which all starts with clearly articulating your message, mission, audiences, and key differentiators.