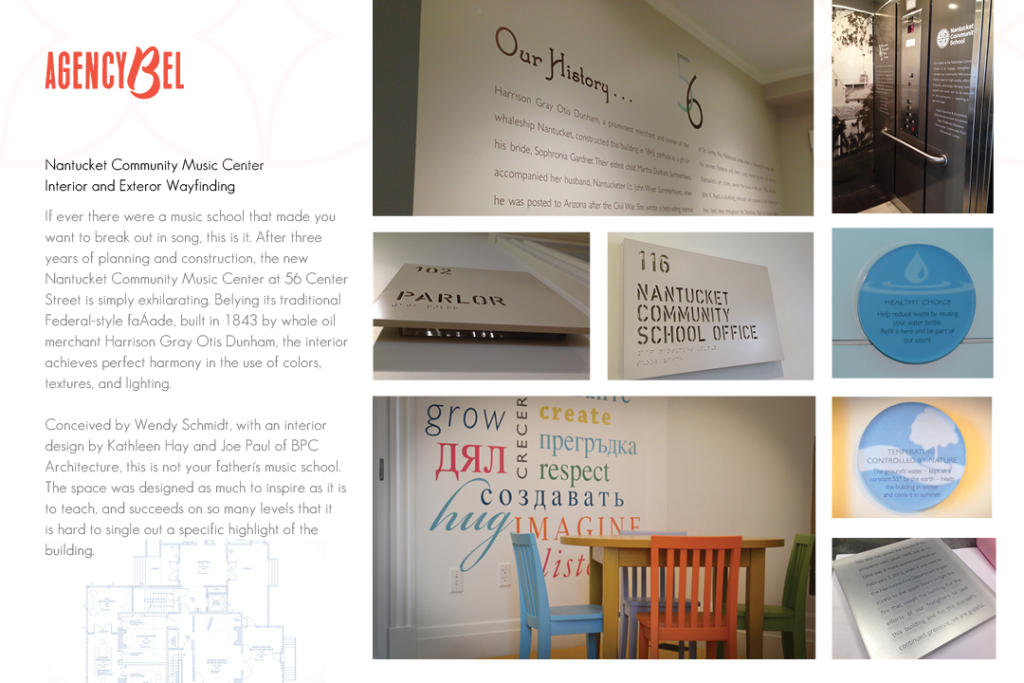 If ever there were a music school that made you want to break out in song, this is it. After three years of planning and construction, the new Nantucket Community Music Center at 56 Center Street is simply exhilarating. Belying its traditional Federal-style facade, built in 1843 by whale oil merchant Harrison Gray Otis Dunham, the interior achieves perfect harmony in the use of colors, textures, and lighting. 
Conceived by Wendy Schmidt, with an interior design by Kathleen Hay and Joe Paul of BPC Architecture, this is not your fatherís music school. The space was designed as much to inspire as it is to teach, and succeeds on so many levels that it is hard to single out a specific highlight of the building.
Ms Schmidt and her ReMain Nantucket foundation, envisioned this building to be part of a larger Nantucket "campus."  The physical location of 56 Center Street and its inherent beauty reminded Wendy of the campus buildings at Smith College where she completed her undergraduate studies. There, the stately homes from the 19thCentury have been transformed into dorms and classrooms, and the campus has a residential scale much like Nantucket's downtown.  Wendy charged the design team with repurposing and infusing the historic building with a new sense of life. Wendy loves not only music but learning of all kinds, and felt that the educational experience should be enhanced by beautiful spaces, serving to remind those using the building that what they are learning is valued and important.
Interior wayfinding could be a bit more modern, and employed die-cut lacquered metal plates along with ADA compliant brail. Exterior was more conservative, complying with Nantucket's rigid standards for street level conformity.