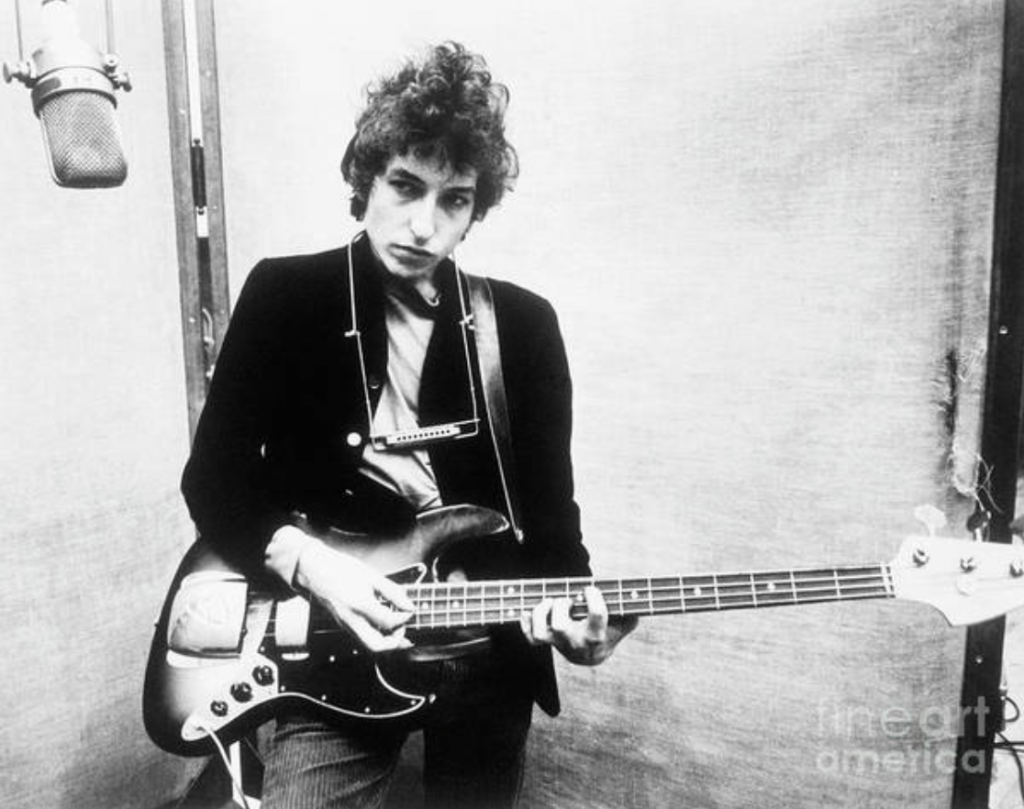 What does this picture have to do with brand strategy? At the 1965 Newport Folk Festival, Bob Dylan went electric. He plugged his guitar into an amp and proceeded to play his first all-electric set. The chords were the same as before, but the arrangements were new—a new sound for a new age. A lot of traditionalists hated it. But Dylan was never afraid to try something new, and it's safe to say he was onto something when he went electric. 
Brand strategy today resembles popular music in the 1960s: "The times they are a-changin'." Consumers now jump from brand to brand, product to product, and site to site at a flick of their wrists. At the same time, brand relevance remains high. Brands are beacons of trust. The more choices consumers have, the more important these beacons become. Our research shows that brand relevance is especially high in categories that offer almost unlimited choice, such as online dating, online shopping, and online travel booking. For online shoppers, risk reduction is the most important brand function by far, well ahead of image benefit and information efficiency. A strong brand radiates trust and shields shoppers from the risk of making the wrong choice. …
That said, data and analytics are transforming the way brands and customers interact with each other. In this situation, it's time to update the proven principles of brand strategy. It's time for brand strategy to "go electric."
Strong brands consistently outperform the market. The world's 40 strongest brands yield almost twice the total return to shareholders of an investment in a Morgan Stanley Capital International World index certificate over the course of the 20-year period ending in 2019.
Want to see how your brand performs against the competition? Set up a complimentary strategy call! We offer workshops too that help you align with the leaders of your organization to reignite your brand.